Hello Friends!


Whew! Dodged the Worst of Irma!
While it looked like we were going to take a direct hit from Irma, the storm moved far enough west to prevent widespread damage. Mostly, the damage was limited to trees but for a couple days the power was out for us, in fact, 2.2 million lost power in South Florida! Probably half that number still don't have power.
I'm a bit of a prepper so it was easy to ride this out. And even with the power out, at home our "lifeboat" is an efficiency at one end of the house. The house has well water and the efficiency has a mini-split A/C so we had running water and cold air in four rooms using a 4500 watt generator, tons of food cooked before the storm hit.
Hurricanes have a positive side to them....they force people to get stuff done, now! In our case, we really needed to get two cars in the garage. If you're not familiar with South Florida homes, the garages are normally used like a basement because we don't have basements. The garages are also too narrow to really use for cars because there's barely room to open the car doors.
So that meant doing some heavy duty spring cleaning, throwing away lots of stuff related to old renovation projects or finding better ways to organize.
Back to Business
Wilma temporarily shut us down as we had to not only secure our home and helps others do the same, and protect our business. Then it was a waiting game for the storm, riding it out, and dealing with the power outages, HOT humid weather and cleanup.

We were planning to relocate the business by the end of the year in a seamless way, but Irma forced this relocation to happen NOW!

So in addition to tidying up the house we are setting up shop in a new location and likely it will be 1-2 more weeks before we start shipping again!
THANKS for All the Calls and Emails!
I often refer to our customers as our Customer Family and how true that was after the last update was sent! It's truly a blessing to make friends making and selling products we love to use ourselves!

I will find a nice promotion when we start shipping again to say "thanks!" and will alert all of you in the next update! Stay tuned!
---
Video - Intentions and Wishes - How to Fix Them for Happiness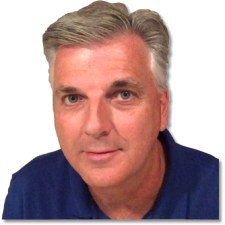 Thanks for being part of our Customer Family and feel free to contact me with any questions or comments anytime at CSHstore@mail.com (not gmail)!

Ron "Andrew" Souther