Hello Friends!


I just wrote my first eBook and it's for the BreatheEasy!
Hello Friends!
It's an exciting time for me because all my life, I've enjoyed writing and lately I have been learning how to self-publish eBooks and Print-on-Demand books. I've been writing articles that eventually will become a book for our new charity project, but then this came up...
For five years, we've been selling the BreatheEasy Lung Expander & Abs Exerciser on Amazon as "fulfilled by merchant", meaning I get the order and I send it. I've done it this way because I like to write a personal, handwritten "thank you" note on each order. Well, recently it finally dawned on me that I'm missing likely most all of the Prime customer traffic there so I just recently started shipping inventory to Amazon.
In an attempt to add my personal touch to each order, I came up with the idea to write an eBook that helps teach how to get maximum gain from the device, what it's done for my health, how it's helped others, why breathing is critical, how the device helps with stress management and anxiety reduction, and even how this ties into the latest cancer research.
I'm also assembling an extensive YouTube video link library in the book and often will keep adding more links to it. I had to call it quits with this first edition in order to have a downloadable book for the first Amazon customers that will be heading to our store for the download and special offer for first time customers.
You can get both the download and the special offer here (with purchase of the BreatheEasy, please, preferably from Amazon to help our initial traffic). It's $30 off our "Starter Kit".
Thanks again for being part of our community!
Ron "Andrew"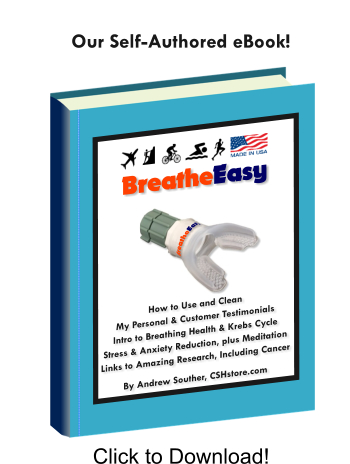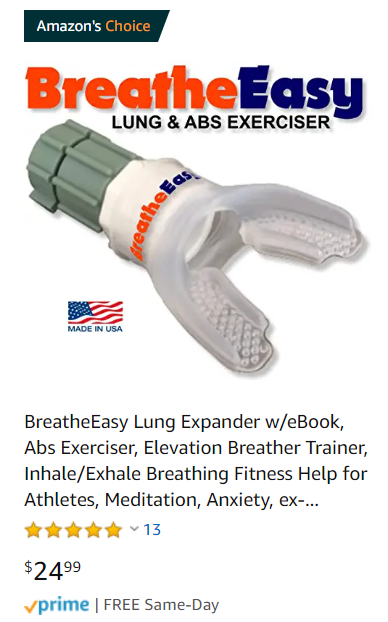 CSHstore@mail.com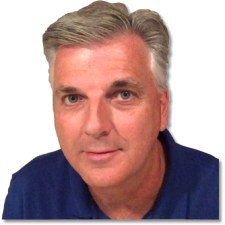 FDA Disclaimer: All information presented is for EDUCATIONAL purposes only. There is NO intent to treat or cure disease. Consult a physician before use.