Hello my fellow preppers! 
I'm happy to offer you this prepper discount!  
If you're a new prepper, we can understand the push to get a lot of items quickly....we been there and done that! 
That's what this offer is really about, a way to increase readiness quickly without breaking the bank.
This Prepper Discount Pack includes:
3 Half Gallons of Colloidal Silver
2 16 oz empty flasks
2 2oz eyedroppers
2 4oz fine mist spray bottles
2 2oz fine mist spray bottles
2 1oz fine mist spray bottles
Normal price would be about $159 shipped!
---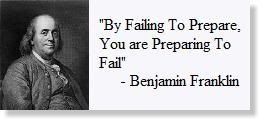 And I also know that as preppers, we learn how to make things for ourselves which is how I ended up making my own Colloidal Silver Hydrosol.  I researched the internet at a fever pace trying to figure out the good from the bad because I didn't want to pay retail if I could make it on my own.  I needed that money to buy other supplies or precious metals. 
Many skills would simply have to wait while I got caught up acquiring essentials like dry and canned foods for the family, etc... 
The amount of contradictory information is mind-boggling!   From the nay-sayers to the true believers, from the pro-ionic crowd to the pro-particle crowd, it literally took a month of researching over a thousand pages minimum to find the thread of truth! 

"What makes the difference in Colloidal Silver Hydrosol?"

"Ions".  The common thread of truth in all the research I did was that it always came down to the ions.  The ions are bio-active.  A piece of silver is not, except that ions will be released from it.  That's why it's smart to use sterling silver cutlery or a silver cup for drinking.  But what we are after is the ions and the process used to make our product makes ions, MASSIVE amounts of ions!

Rather than make my own silver generator, I invested in the most expensive commercial unit that only produces silver ions, not salts or large particles that are useless, slightly toxic, or will settle out of solution over time.  And I ONLY use pure distilled/deionized water.  In fact, my unit refuses to turn on unless it detects pure water so that it can't make silver salts or other compounds!  This ensures only ions.
Soon after starting to use my "brew", I experienced the Herxheimer Reaction and that was confirmation to me that colloidal silver is truly bio-active and beneficial.  In the time since I've been sharing my product with friends and customer, time and time again, they also experienced a potent detox that made believers of all!