Rash from bug bites gone using your colloidal silver!
by Diane K
(Denver CO)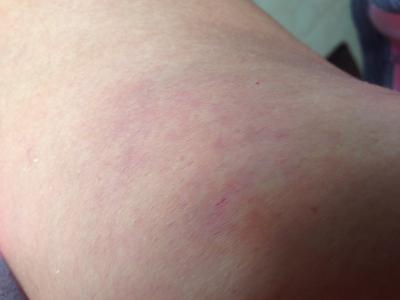 Bug bites rash before spraying with colloidal silver
I took a chance ordering the trial offer but now I'm a believer in colloidal silver!

I attract mosquitos like crazy! And I hate using commercial bug repellant because of all the toxic chemicals.

I got bit like crazy two days ago....check out the picture! I decided to spray your silver product on the rash and very, very quickly the rash and irritation was gone!

I'm going to keep a spray bottle around the house and in the car and will spray my bites right away to see if your product will prevent the rash.

Thanks!